Christmas Gift Buying Top Tips
Posted by RILEY FEATHERSTONE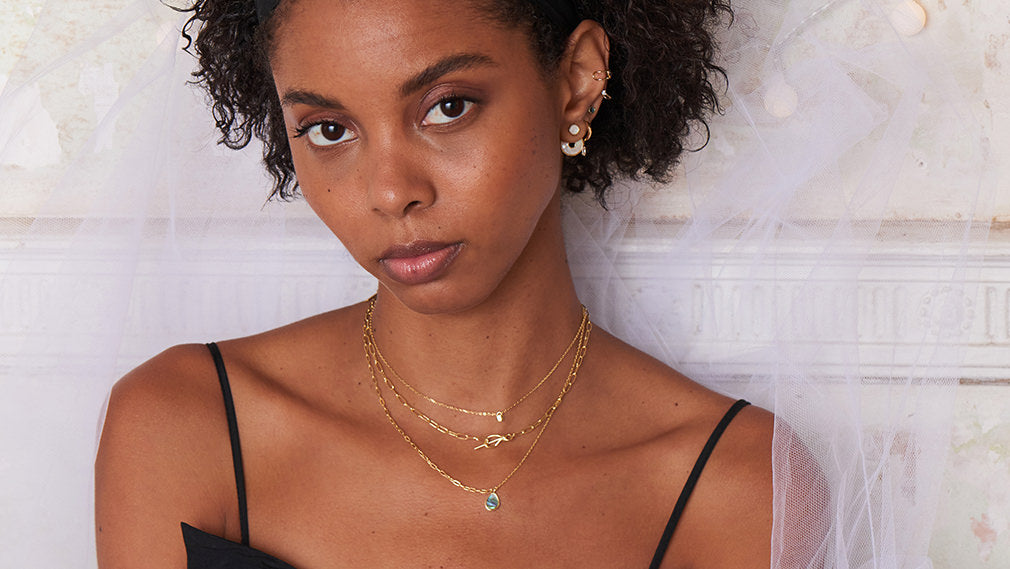 How to Buy the Perfect Gift for Someone
With Christmas coming up, it can be a little overwhelming trying to get the perfect gifts for your loved ones. And when you want that gift to be extra special, it needs to be just right. So, for a head start this year, keep scrolling for our top tips on Christmas gift buying and finding that perfect present for the special someone in your life.
Think Practically
First off, think about the practicality of buying jewellery for someone for Christmas. Starting simply, if you're thinking about buying a gorgeous pair of earrings for that person, do they definitely have pierced ears? If you're not sure, wait until you next see them and take a cheeky look when they're not paying attention to find out!
If they don't, you can stick to one of our stunning pendant necklaces, bracelets or rings. Or, thinking outside the box, you could still dress their ears up with one of our on-trend ear cuffs. Ear cuffs slip onto the ear with no need for any piercings. 
Think About Their Style
Next, take some time to think about their personal style. Do they prefer a simple and classic style? Maybe something from our brand-new stunning Forget Me Knot collection would be perfect. Do they love to closely follow jewellery trends? Take a look through the Under Lock and Key collection for on-trend hardware-inspired pieces.
What Is Their Colouring?
Another thing to think about before you start shopping is your loved one's colouring and preferred metal tone. Warm skin colouring tends to suit gold metal, whereas cooler complexions tend to suit silver metals. But have you ever noticed which metal they usually wear? If they have a preference, it's always best to stick with it when shopping for a gift.
What Details Would Suit Them?
Jewellery comes with a whole world of details that you can consider when buying a gift. From pops of turquoise gemstones or mother of pearl to flashes of sparkling cubic zirconia or genuine diamonds, have a think about which of these details would best suit your special someone.
Do you Know Their Ring Size?
Another practical tip when shopping for jewellery is to think about sizing. This is especially true when it comes to rings because you want them to simply slide the ring on and go without the need for any adjustments. To get it right, check out our simple and easy to follow Size Guide. This includes the sizing of our rings, as well as details about the sizing on our necklace chains and bracelets.
If you want to play it safe when it comes to rings, simply opt for one of our Adjustable Rings. This way, your loved one can quickly adjust the ring to suit any finger without hassle.
Go Extra – Because It's Christmas!
Our top tip this Christmas? Go Extra! Because if you can't choose something a little extra special at Christmas time, when can you? It's the perfect time to buy something that's not necessarily practical. So, choose something that they'll want rather than something they need and you'll hit the spot.
Choosing the perfect gift for someone this Christmas should be fun! So, keep our top tips in mind and have a browse through the latest Ania Haie collections to discover a beautiful gift to surprise the special person in your life on Christmas morning. And remember, if there is just too much to choose from, you can always opt for an Ania Haie E-Gift Voucher and let them choose their perfect piece for themselves!
Collection 2019
Sale 70% Off
Third slide