Jewellery Box Basics
Posted by TAYLOR LIPOVAC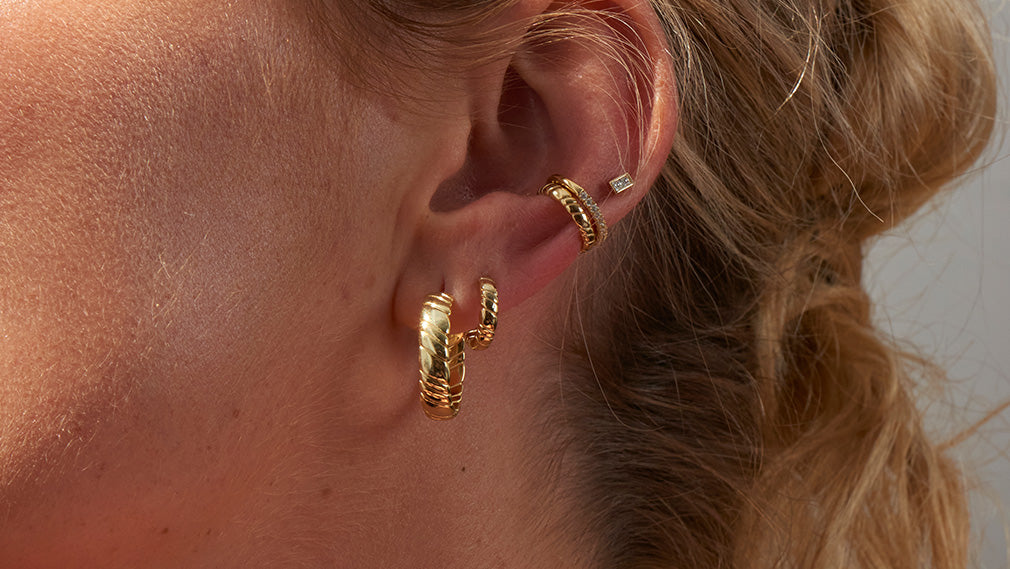 Elevate Your Jewellery Basics This Season
At this time of year, we always love a reorganisation of our jewellery collections. If your jewellery box is too cluttered with pieces you don't wear, you won't be able to see your key pieces – the jewellery box basics that you'll wear for years to come. And if you don't have your basic pieces of jewellery lined up yet, now is the perfect time of year to tick off all the essential boxes. These are the foundation pieces of jewellery that everyone needs in their rotation. Go with everything, wear with everything type of jewellery. And these are ours.
Sleek Snake Chains
Yes, snake chains might be on-trend right now, but to us, it's a classic piece that isn't going anywhere. The ultimate layering piece, a snake chain necklace or snake chain bracelet is a foundation piece in your collection. Pair it with chunky chains, delicate necklaces or statement pieces. It always works. You'll find the perfect snake chain necklace and bracelet in our Smooth Operator collection in both gold and silver finishes.
Perfect Pair of Hero Hoops
No everyday jewellery collection is complete without the perfect pair of hoops. Hoops can elevate even the simplest looks or be styled in a dressier way with your fave going-out looks and work for every season, so you know they had to make the list. Whether you're into gold or silver, make sure a pair of hero hoops are ready to roll in your jewellery collection this season. If you're into mini and minimal, try our stunning Sparkle Huggie Hoops, for added glam, opt for the Sparkle Emblem Huggies. Want something small but chunkier? The Sparkle Dome Hoops are calling your name while the Lapis Angular Hoops are for you if you love something unique with a flash of colour. If classic full-sized hoops are your go-to hoop style head straight to our Glam Hoop Earrings, the only large hoops you need this season.
Statement Pendant Necklace
Whether you like to style your jewellery simply or wear it layered and stacked, a beautiful pendant necklace is sure to elevate any look and that's why it makes our list of must-have jewellery box basics. Classic and effortlessly chic, a pendant can be chunky, dainty, on-trend or any other style – as long as it works perfectly with your wardrobe and you know you'll get plenty of wear out of it. Why not try our brand-new Lapis Emblem Pendant to really make a statement? Or our wildly cool Locket Pendant which is the perfect balance of vintage and modern styling.
Stackable Rings
Stackable rings are the only rings in our everyday jewellery rotation. And the reason we love them so much? Their versatility. We love a ring that can be worn in so many different ways. And with our adjustable open-back designs, you can even switch which finger or thumb you wear them on every time to really mix up your look. Start with simple narrow bands like our Smooth Twist Band Ring and work your way up to our chunkier or more statement stacking rings like our Lapis Evil Eye Ring or our Sparkle Multi Stone Ring.
Update and elevate your jewellery box basics this season with a little help from the latest Ania Haie collections. Think classic, timeless and wearable styles that can be reworked to suit a whole array of looks and outfits. The question is, which jewellery essentials make your 'basics' list?
Collection 2019
Sale 70% Off
Third slide