NEW Dance 'Til Dawn Collection
Posted by TAYLOR LIPOVAC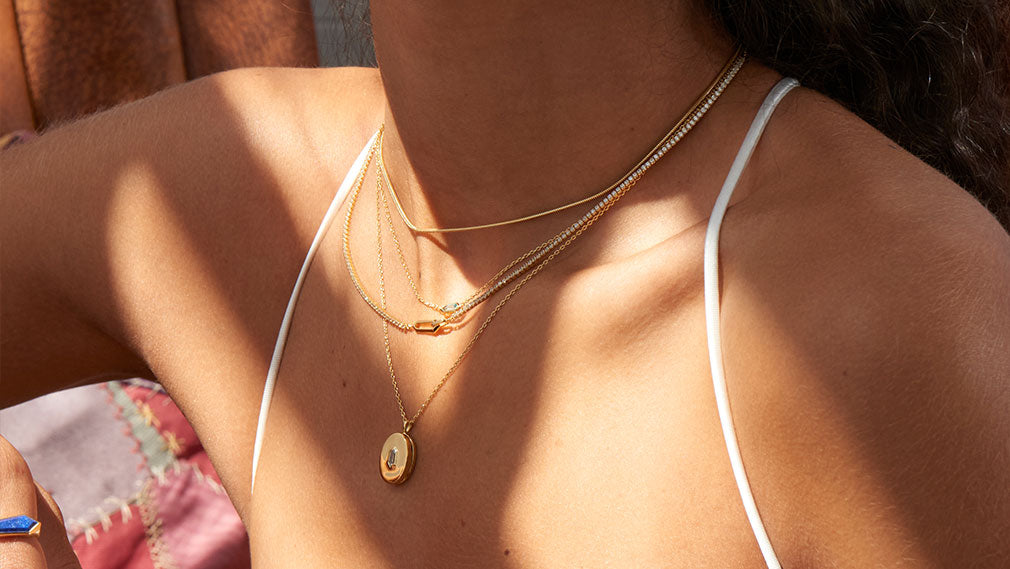 Get Ready for Party Season with Faceted Cubic Zirconia Jewellery
It's never too early to get ready for the party season, right? Our new collection, Dance 'Til Dawn is doing exactly that. Designed around our incredible faceted cubic zirconia stones, this shiny gold and rhodium collection serves up all the pieces you'll need to get your party wardrobe up to date this season. We're talking sparkle, shimmer and shine – and lots of it! From the perfect pair of sparkling cubic zirconia earrings to shimmering rings and pendants, get ready to elevate your jewellery collection with Ania Haie.
Dance 'Til Dawn
Inspired by the fun and glamour of the festive party season, our new Dance 'Til Dawn collection is packed with all the cubic zirconia jewellery you need to dazzle during the most party-packed time of year. And why wait until the festivities begin? Get sparkling now! This collection is all about our beautifully cut stones. Faceted for the most sparkle and shimmer possible, our cubic zirconia stones are a unique angular shape that reflect the light with every movement, making them the perfect choice for dancing. A contemporary and edgy way to do crystals, we know you'll love them just as much as we do!
Pop of Crystal Colour
Adding some unique crystal colour into the collection, you'll find a couple of our deliciously beautiful teal cubic zirconia pieces too. This on-trend colour is the perfect choice for this time of year so we simply had to incorporate it into our most dazzling edit. Wear a teal piece as a solo statement or layer it with a clear cubic zirconia piece for the perfect combination of shimmer and new-season colour.
Layer Up Your Sparkle
Every piece in the Dance 'Til Dawn collection could be worn as a single statement choice. From our beautifully-made Sparkle Emblem Barbell Earring to our Sparkle Locket Pendant, the collection takes classic and timeless styles and injects a touch of this season's trend with our uniquely faceted stones and chunky metal detailing.
However, if like us, you like to layer your jewellery, you won't be stuck for ideas with this sparkling range. Add a couple of cubic zirconia rings to your favourite stack to take your going-out looks up a notch with our Sparkle Multi Stone Band Ring and our chunky Sparkle Emblem Thick Band Ring. The perfect way to keep your style edgy while feeling dressed up for the season. Stack your earrings in style by adding in our Sparkle Dome Hoops and Sparkle Spike Studs to your look. If layering your chains is your thing, you need to head to our cubic zirconia necklaces. Try pairing our chunky Sparkle Drop Pendant Necklace with the Sparkle Emblem Chain for the perfect balance of on-trend chunky chains and seasonal shimmer.
Shop for the party season now at Ania Haie with our latest party-ready collection, Dance 'Til Dawn. We just know you're going to love these unique pieces as much as we do and we can't wait to see how you'll be stacking, layering and styling them. 
Collection 2019
Sale 70% Off
Third slide