Types of Necklaces
Posted by VICKY ROBINSON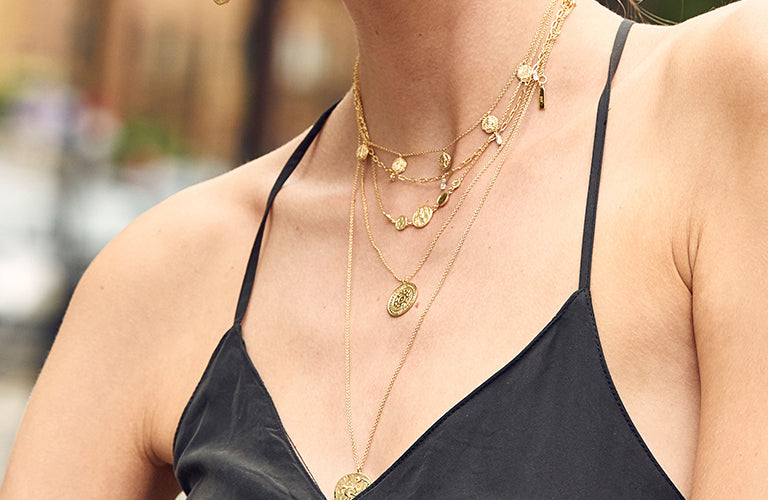 Choker
Chokers are a type of necklace that are normally 35cms to 40cms long and worn close to the neck.  They will complement most clothing necklines as they sit above the clothing. Chokers are often made of gold, silver, leather, velvet or thick string. They can be as casual or as formal as you like. 
Lariat Necklace
A lariat necklace is designed with no clasp points, it's a scarf-like necklace that wraps around the neck and has just one strand hanging down the other.  Lariat necklaces can also include a knot over the chest part.  They are is sometimes called a lasso necklace because of their design. If you look at your lariat necklace when you are wearing it, it has a Y shape.  Lariat necklaces are perfect especially for round necklines in clothing.  
Y Necklace
Y necklaces are a popular style of necklace that consists of a single strand, usually chain, and a focal drop in the centre.  Lariat necklaces can be Y necklaces, but Y necklaces can also have clasp end points. 
Pendant Necklaces
A pendant is a charm.  Necklaces that feature a charm hanging or dangling from is are known as pendant necklaces.  A pendant is typically attached to a necklace by a small loop.
Collection 2019
Sale 70% Off
Third slide