Wardrobe Essentials
Posted by TAYLOR LIPOVAC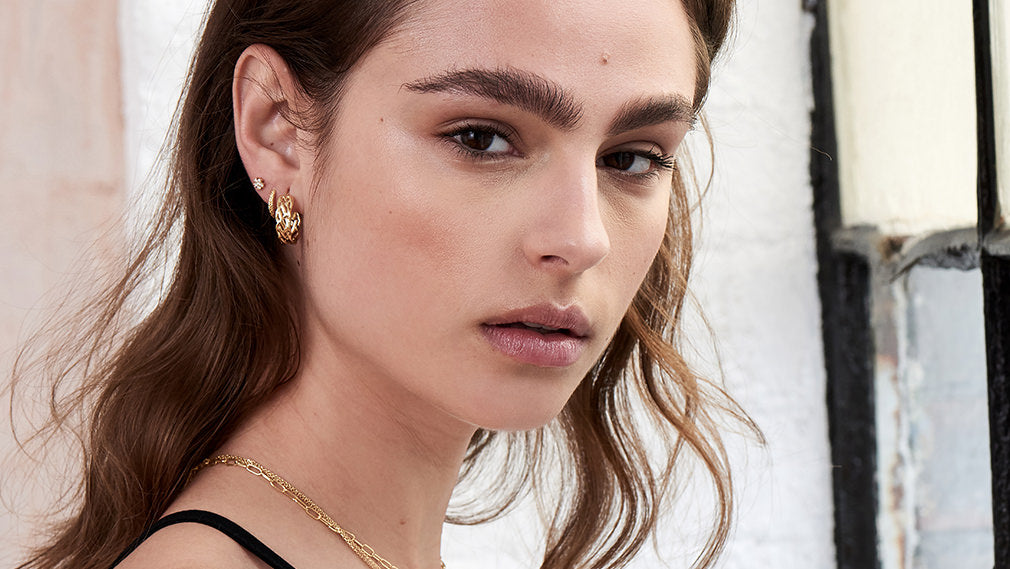 Discover our 2022 Jewellery Essentials – And How to Wear Them
Whatever your style, from classic or minimal to bohemian and colourful, add a couple of key pieces of jewellery to your collection to give your head to toe look the perfect splash of summer. It's time to channel European summer vacay vibes!
Add a Hue with Colourful Huggie Hoops
This season is no different when it comes to earrings – we're all about the stack. But a great way to inject some trend to your stack is to add colour. And we'll be doing it with our huggies. From our Into the Blue and Bright Future collections to Turning Tides, we have plenty of choice when it comes to colourful huggie hoops.
Opt for stacked turquoise stones with our Turquoise Huggie Hoops or choose coordinating enamel and coloured stones with our Enamel Huggies. A pop of colourful abalone is a special way to add colour to a dressy look and our Tidal Abalone Crescent Huggies are ideal for creating a chic and on-trend stack.
Layer Up Your Pendants
We've been layering delicate chains for a few seasons now and we still couldn't love this layered necklace look any more. We're taking it one step further and stacking not just simple chains, but our favourite pendant necklaces too.
Our Rope Disc Necklace is a great place to start and serves as a chic but bold pendant piece for your layered look. Add in some colour with our Turquoise Drop Pendant and then a touch more detail with a simple but effective Rope T-Bar Necklace to add texture.
Opt for Emblem Bracelets
This season, bracelets are subtle and delicate but ours have a little added detail to reflect your style. And it's all about the emblem detailing.
Call out to the sunshine with our Sunbeam Emblem Bracelet. We love how the chic sun emblem detail contrasts with the effortlessly cool delicate chain, perfect to stack. Team it with opal and sparkle with our Scattered Stars Kyoto Opal Disc Bracelet. 
Choose Statement Stacking Rings
Stacking rings are going nowhere. We love to stack statement pieces that really grab attention. From bold signet styles to chunky bands and extra-large stones, start stacking your biggest and boldest rings.
We're currently obsessed with anything celestial so we love to include our stunning Starry Kyoto Signet Ring into our stacks. This ring is adjustable so you can play around with it and wear it on any finger. Have we created the perfect stacking band ring? Our new Rope Wide Adjustable Ring adds texture and on-trend chunkiness to your stack. We just love the detailed rope effect which gives a nod to the season's nautical trend.
Update your style with ease this season with the latest Ania Haie collections. Whether you're into statement and OTT pieces or like to keep things simple, our edits are packed with choice and the perfect sprinkle of this season's biggest trend looks.
Collection 2019
Sale 70% Off
Third slide